WomenHack South Africa (Virtual)
WomenHack is a community that empowers women in tech through events, jobs, and reviews. We aim to create a more inclusive and diverse workplace for all. Our diversity recruiting events target some of the most talented women in tech which include software developers, designers, and product talent.
Our virtual events are kicked off with diversity talks, followed by our signature rapid-interviews through our online video matching platform. Our virtual events can be just as effective as our in-person events since you'll have the opportunity to connect with more candidates.
We invite you to join us in working towards the vision of equalizing the playing field in the tech industry while building mutually benefitting from an inclusive team.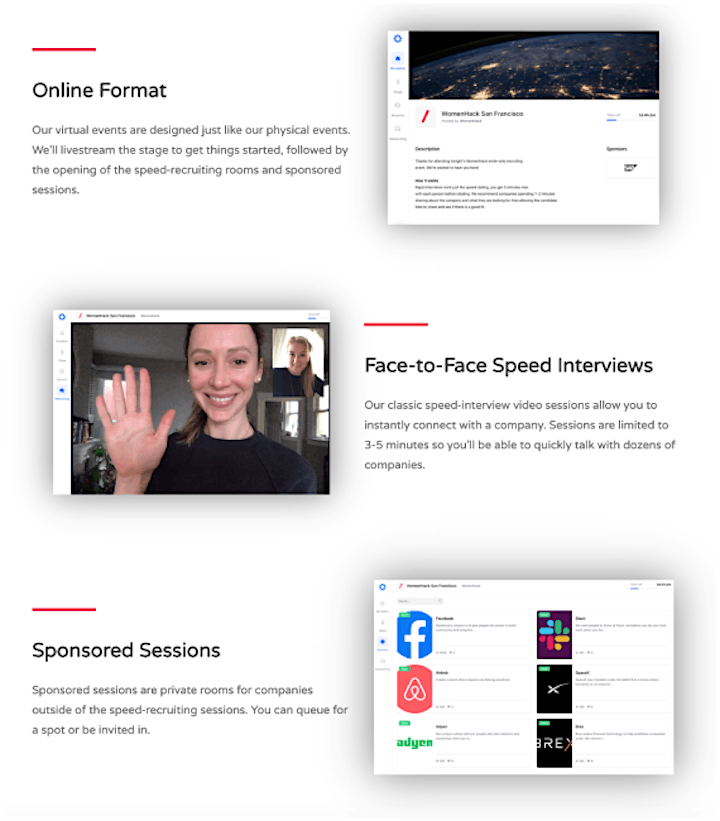 BRING DIVERSITY, EQUALITY, AND INCLUSIVENESS INTO TECH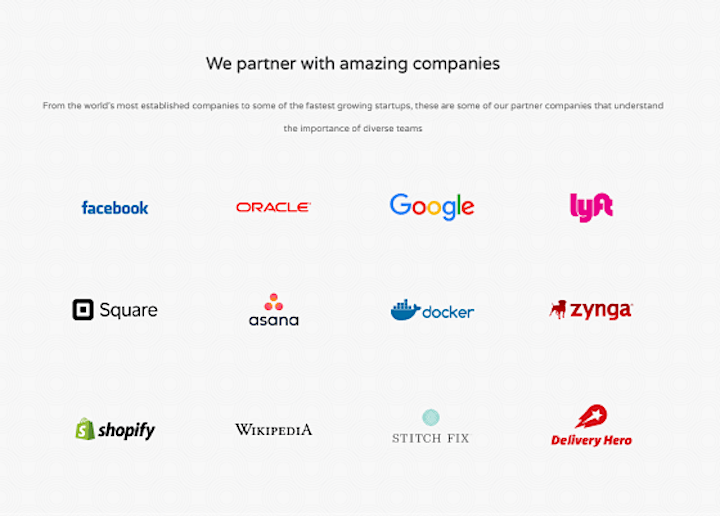 (Not an employer?)
WHY ATTEND?
• Showcase your company's support and commitment to diversity and inclusion
• Get the word out about your brand, technologies, and projects to the widest pool of candidates
• Build strong and diverse teams without sacrificing quality and start the hiring relationship early
• Get in front of handpicked female technical talents and hire women who are amazing at their jobs
WHAT YOU NEED TO KNOW ABOUT WOMENHACK EVENTS:
How do you ensure quality?
Our events are invite-only for candidates, so that ensures that almost everyone has a solid work history or background. Technical talents such as developers, designers, and PMs are invited according to their expertise.
I'm not a woman, can I attend?
Of course! Our event promotes gender equality and inclusiveness in the workplace and supporters of this are always welcome.
Do you collect a recruiting fee?
We don't ever take a fee outside of the ticket price.
Can I hold a private event for my company?
We worked with multiple industry players to reach their diversity hiring goals internally. Email francesca@womenhack.com for more information regarding private events.
WomenHack Host and Sponsors:
Questions? Email francesca@womenhack.com!